The Shanghai Consumer Rights Protection Commission (上海市消费者权益保护委员会) has hit another home run! Last year,  they published a fantastic report of their independent testing of two dozen air purifiers, which I translated and blogged here. Now they have turned their focus on the second crucial anti-pollution gear: N95 masks. Specifically, they tested 17 disposable pollution masks you'd find all over China, in your corner convenience stores and most pharmacies. Our 7-11 now has a special display for masks (sad but true), and now we have some real data as to which are better and which to avoid. Their tests are very well done: filtration efficiency, leakage rates, and resistance to breathing in and out. It's such a useful treasure of evidence-based data that I had to translate their Excel spreadsheet data and share with you below.
The Top Five Disposable Masks
I narrowed the list down to a handful of the top five you should look for, all of which had filtration efficiency over 95%, leakage rates under 7%, and low breathing resistance rates. They are the 3M 9041 and 9010; MASkin 6135;  3L N95; and Gangkai KN95 港凯KN95防尘口罩. My vote for the best is the usual gold standard: 3M, with two masks that did well here. I also think people should check out 3M's new line of Vflex masks, the 9105, specifically designed for consumer markets in the developing world such as China (see their videos here). This new model wasn't tested this time, but here's the data on the good ones (click on the image to enlarge):
Here are pictures of the best ones: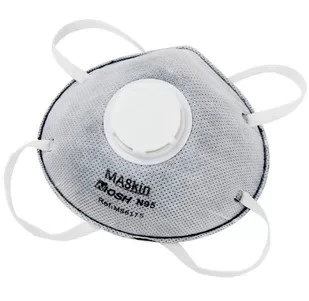 Masks That Don't Work
Quite a few masks did very poorly, with terrible filtration as well as unacceptable air leakage. Just take a look at the worst offenders below and you can see why: all those pleated ones just don't seal well, even if the fabric is technically effective. Here are some masks to avoid:
And here is the chart (click to enlarge):
My Bottom Line
I think this is extremely helpful data for anyone in China who is stressing out about air pollution, and who doesn't currently use any mask. This is valuable consumer data showing that a properly fitting mask can reduce your PM2.5 exposure at least 95%. At the very least you should have a couple of these in your day bag just in case. I still think 3M should be your top choice, but others were just as effective. So wander over to your local convenience store and check them out!
---
Follow me on:
Twitter @RichardStCyrMD
Facebook @BainbridgeBabaDoc
Photography: richardsaintcyr.com