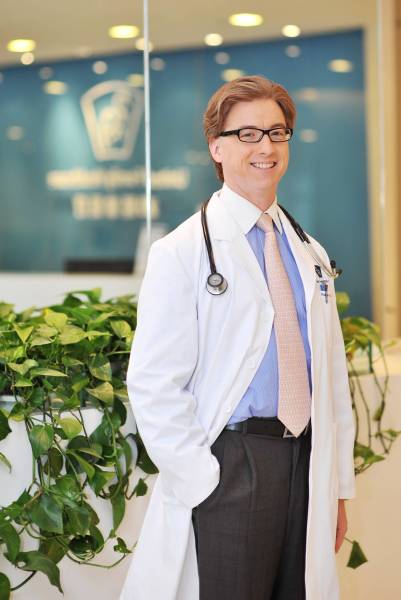 About This Website
I am a U.S. board certified family medicine doctor, currently seeing patients at Beijing United Family Hospital. I am also the Group Director of Clinical Marketing and Communications for the United Family Hospital national chain of hospitals. I created MyHealth Beijing in the summer of 2009 to fill what I've seen as an internet  information gap regarding health care issues for Beijingers. There are a lot of blogs and websites about food, media, restaurants, etc — but precious little good information on health and wellness. So, this website has two major sections:
Original articles — these pages will (slowly) be added to the website, to provide basic information on topics like wellness, illness, and resources. These are listed on the top banner.
Blog posts – these smaller posts will be added, hopefully at least daily. You will be able to subscribe to the latest posts via usual RSS or email.
The focus will be on preventive medicine and public health. I will try to use evidence-based medicine as much as possible, and will try to quote only reputable organizations (such as the U.S. Centers for Disease Control and Prevention, World Health Organization, New England Journal of Medicine, New York Times, etc). I also will have more casual articles, including my favorite weekend spots. I don't want to be a stuffy source of information, I want people to enjoy reading this while learning at the same time.
Funding: I receive no sponsorship from any company or clinic and shill no products.
This website, as of November 20, 2009 proudly passed peer-review certification by the Health on the Net Foundation and complies with the HONcode standard for trustworthy health information. You can verify here.
About Me
I arrived here in 2006 from San Francisco, where I received my ABFP diploma in family medicine from UCSF Santa Rosa. I received my M.D. at Saint Louis University School of Medicine, and my bachelors degree in English literature from Columbia University. I have previously worked in rural community clinics, urgent care centers, and private clinics in California and Beijing. My main interests are adult primary care and chronic disease management, pediatric primary care, and diabetes. Also, I am currently working towards a Masters in Public Health from the London School of Hygiene & Tropical Medicine. When I have a free moment (?!), I like to work on my fine art photography.
Please send me feedback! This website is supposed to be a general health site, so I appreciate all comments and suggestions. You can email me at 
Disclaimer
Don't worry, this website is not collecting information on you and selling to bulk emailers. All personal emails to me would remain confidential. Also, all the information here is certainly approved by me but should not replace actual doctor visits or the invaluable benefits you get from developing one-on-one relationships with a doctor.
My Advertising Policy
I currently use Google Ads for revenue, and also have links to iHerb.com which may lead to a small commission. I always have complete editorial control over my posts.
Thanks for your support,
Richard Saint Cyr MD DABFP
Family medicine physician, Beijing United Family Hospital